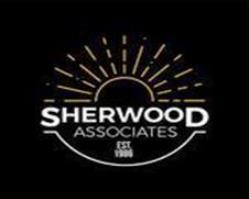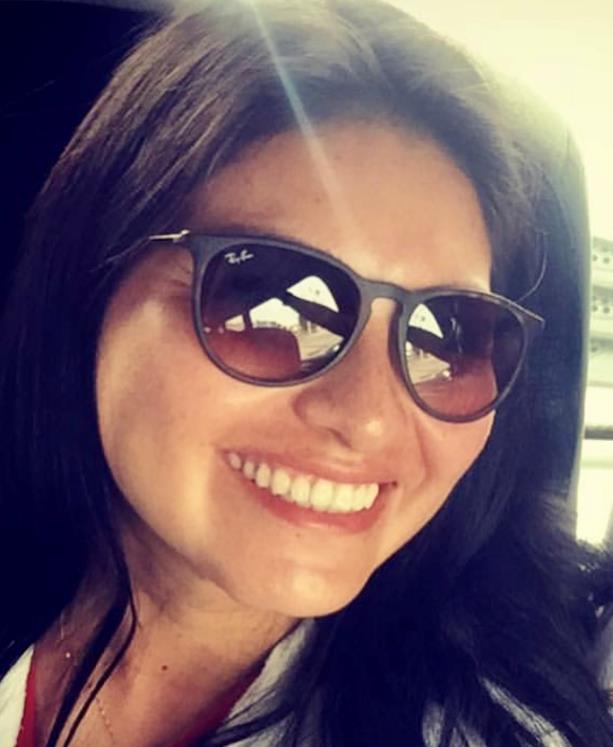 Rosabeth is an adventurer and nature photographer. She is currently living in Cusco, Peru. She has an amazing catalogue of original photos she has taken in Peru and around the world. Hiker,tour guide, photographer she wants to continue her travels and is establishing a marketplace for her art. She is currently collecting an album of her favorite pictures. She hopes through e- marketing she can establish a brand synonymous with her desired lifestyle and create high quality products featuring her photography.

sharing her personal insights to the current environment socially and economically in Peru.
Rosabeth is currently opening an exclusive travel service offering a variety of adventures.





Rosabeth can be liked at
WhatsApp + 51 974 782 661

Instagram @rosabethgonzales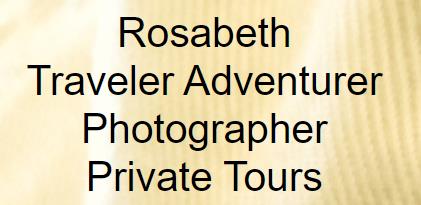 I would like to offer my services as a freelance, expert in history, archeology and photography and teacher of Spanish and Quechua native language of Peru.

REPORT
VIP Concierge Travel Adventures now available
ONE-OF-A-KIND ADVENTURE
THROUGH PERU!

A private travel experience tailor-made for:
MR. and MRS.
07 Days and 08 Nights enjoying
Lima - The Sacred Valley - The Inca Trail - Machu Picchu
- Cusco - Lima - Ica - Paracas – Lima
Travel Dates
June 19 - 26, 2022
Designed For You By:
Rosabeth Gonzales

Accommodations
June 18 – Lima – Casa Andina Premium Miraflores
Av. La Paz 463, Miraflores
Phone: 51 – 01 – 213 – 4300
JUNE 19,20 – Sacred Valley – Sol & Luna Lodge and Spa
Fundo Huincho lote A-5, Urubamba
Phone: 51 – 84 – 608 – 930
Phone: 51 – 974 – 799 – 289
JUNE 21 – Machu Picchu – Inkaterra Machu Picchu Pueblo Hotel
Av. Pachacutec
road-side. Impossibly steep peaks rise in the distance.
Your journey will take you first to the Manos de la Comunidad Living Museum, where you'll see traditional weavers ply their trade and get to meet Peru's famous llamas and alpacas face to face! Next, you'll stop at the vibrant market in the pueblo of Pisac, where locals come from miles around to sell their wares. Upon conclusion of your market visit we'll bring you to your hotel in the heart of the Sacred Valley.
Your Domestic Flight: Lima – Cusco: LATAM 2009
Accommodation: Sol & Luna Lodge and Spa ????

Meals: Breakfast, Lunch
••• The Sacred Valley is at approximately 9,000-9,400ft (2700-2800m) above sea level. Be prepared for weather fluctuations
by bringing layers and a waterproof outer shell, and wear comfortable close-toed shoes apt for walking uneven terrain. Don't
forget your sunscreen, sunglasses, your camera, or small bills for making purchases at any markets.
Day 3: Exploring Ollantaytambo maras and moray
June 20th
Breakfast at the hotel
9:00 am Today, we will take you to the ancient town of Ollantaytambo, one of the few
remaining places in Peru that retains its original Incan urban planning. You'll note still
functioning street canals, mul¬ti-family houses with secret interior courtyards and iconic
Incan trapezoidal doors! Here we'll visit the Incan fortress perched on the mountainside
Overlooking the sleepy pueblo, and learn about nearby stone quarries and the pivotal
Incan battle fought here.
you will drive to the Inca ruins at Moray. Some experts still believe these ancient amphitheaters served as an agricultural laboratory, though nobody has been able to confirm their true purpose! Form your own hypothesis as you peer into these bPhone: 51 – 84 – 21 - 1122
JUNE 22,23,24 – Cusco – Antigua Casona San Blas
Carmen Bajo 243, Cusco
Phone: 51 – 84 – 20 – 0700
JUNE 25– Paracas – Hotel La Hacienda Bahía Paracas
Santo Domingo, Paracas Ica
Phone: 51 – 1 – 213 – 1010

Domestic Flights
FLIGHT– LATAM PERU
Phone: 51 – 01 – 213 – 8200
Reservation Number: ????
Itinerary:
LA2009 19JUNE LIM/CUZ 1100 1223?????
LA2006 24JUNE CUZ/LIM 0840 1000 ??

Day-by-Day Detail

Day 1: Welcome to Peru!
Sunday, JUNE 18th: International arrival in Lima / Private tour exploring Lima's Barranco
neighborhood
00:?? am You will find us waiting for you when your international flight arrives in Lima. Look for the local operator.
sign with your name and the smile. We will escort you to your hotel in the heart of Miraflores,
check you in, and help you get settled. You'll then be able to rinse away the feeling of a long flight
and enjoy a leisurely breakfast.
02:00 pm This afternoon you'll get a feel for one of Lima's most unique and historic neighborhoods. You'll
start off on foot and visit such highlights as the Barranco boardwalk and the famous "Puente de
los Suspiros," which has been a meeting point for young lovers for decades and has inspired many
famous Peruvian poets and singers. You'll also wander past local art galleries, window shopping
or ducking inside for a better look at their treasures, and visit the picturesque main plaza in Barranco.
Be prepared for some delicious snacks and maybe even a taste of locally-brewed Peruvian
craft beer!
Upon completion of your walking tour in Barranco, we will bring you back to your hotel where
your guide will be happy to suggest some great places to see and dine within walking distance of
Miraflores.
Your International Flight: ???
Accommodation: Casa Andina Premium Miraflores (booked from june 18th)
Pax 00?????
Meals: Breakfast


••• Lima is a worldly, bustling metropolis at sea level. From about May through October, Lima's weather is often overcast with mild temperatures (60-70 degrees Fahrenheit, or 15-21 degrees Celsius), but during the summery months of November through April, be prepared for temperatures upwards of 90 degrees Fahrenheit (32+ Celsius), strong sun, and plenty of humidity.

Day 2: Over the Andes to the Sacred Valley
monday, 19th: Flight from Lima to Cusco / Private car to the Sacred Valley
Breakfast at the hotel
08:00 am We will escort you to the airport for your flight to Cusco.
11:00 am Flight departure time (LATAM 2009)
12:23 pm Arrival in Cusco. We will be waiting for you when touch down at our Andean airport and will bring you to the historic city center of Cusco for a delicious lunch. Then, before you can feel the altitude, we'll whisk you into the Sacred Valley.
Just 15 minutes outside of Cusco, true Peruvian countryside will stretch away on either side of you, cows and sheep grazing tranquilly eautiful concentric circles.
Enjoy a delicious lunch at the Urubamba town.
You will continue through the small town of Maras, salt pans. Still in use today, each of thousands of flat white pools that terrace the hillside has
been passed down from generation to generation since pre-Incan times. The intricate network of waterways and white evaporation pools seem like a work of modern art.
after relaxing journey back to your hotel for an evening at leisure.
Accommodation: Sol & Luna Lodge and Spa
0? Twin Superior Casita
Meals: Breakfast, Lunch

Day 4: The Lost city of the Incas- Machupicchu
June 21th
Morning train through the cloud forest/ private afternoon of Machupicchu
Breakfast at the hotel
9:00 am we will take you to the train station to board the train to aguas caliente, but before boarding, we will enjoy a delicious lunch at the café inkaterra.
Exploring the afternoon the wonder of the world Machupicchu, private tour around the citadel.
Overnight in Aguas Calientes

Day 5: In the Footseps of the Inca and winter solstice
June 22th
5:00 am early morning to enjoy the winter solstices at machupicchu and them climbing the huaynapicchu hike return tarin to ollantaytambo and them bus drive to Cusco.
Short Trail
This trail is very steep. This path is approximately 50-60 minutes up and then another 40 minutes down. After registering at the checkpoint, you will follow the trail for approximately 10 minutes until you get to the base of Huayna Picchu, then you will start the 40-minute ascent up 750 stone steps to the summit of Huayna Picchu, overlooking the Urubamba River and Machu Picchu citadel in all its glory.
After climbing all Huayna Picchu stairs up until the summit, you will encounter a small and narrow tunnel that you will cross on your hands and knees.

03:15 pm You will need to be at Aguas Calientes Train Station.
03:48 pm Your Vistadome Train #304 departs from Aguas Calientes to Ollantaytambo.
05:29 pm Arrive to Ollantaytambo train station. We will be waiting in the station for you and will bring you
to your hotel in Cusco for a night's rest. (around two hours)
Accommodation: Antigua Casona San Blas
0? Twin Superior Deluxe Room
Meals: Breakfast, Lunch


••• Luggage storage space is limited on the trains to Machu Picchu. Please pack a small daypack for your hike to Machu Picchu
with enough space available to add your box lunch, and an overnight bag. You will carry your daypack with you on the trail, and
Kuoda will ensure your overnight bag will be waiting for you when you arrive this evening. Your largest luggage will be waiting
for you at your hotel in Cusco or the Sacred Valley after your Machu Picchu excursion.
••• If you'd like to receive an official Machu Picchu passport stamp, just ask your guide to show you the appropriate desk area.
••• Bathrooms at Machu Picchu are outside the main entrance, and have a S/. 2.00 fee (approximately USD $0.60). There are,
unfortunately, no bathrooms inside the park itself.

Day 6: Exploring the imperial city of Cusco
June 23th

Breakfast at the hotel
After breakfast your private guide will proceed to illuminate Cusco's rich tapestry women by its inviting cobblestone streets, charming neighbordhoods, and astounding landmarks.
You'll begin with the vehicle, chauffeured to the Sacsayhuaman incan ruins above the city, then back into the city with the bohemian neighborhood of san blas, kown for its whitewashed adobe building and quaint blue balconies, home to generations of renowned cusco artisan.
From there you'll stop in at the cathedral in the main plaza de armas, then down to santo domingo monastery, perched atop the mot sacred of incan sites, the Qoricancha temple of the sun. once bathed in 24 karat gold long since piltered by Spanish conquistadors.

Day 7: See the Rainbow for Yourself!
June 24th

Thursday, September 15th: Day hike to the high-altitude rainbow mountain
04:30 am Today will be an early morning, so make sure to get a good night's rest! We'll pick you up before
sunrise for a drive of approximately three and half hours through small communities on the outskirts
of the district of Cusco.
Once we arrive to the trailhead, you'll disembark from the vehicle and begin your hike. Passing
small communities and local farmers who are fiercely proud of their gorgeous surroundings,
breathe in the fresh mountain air and go at your own pace – while the trail is not difficult or rife
with technicalities, the high altitude requires a slow and steady pace. After approximately three
hours of hiking through stunning scenery, you'll begin a final ascent to the Rainbow Mountain
lookout.
While difficult, the last hundred meters will have a delicious reward. Once up top, make sure to
catch your breath and pause for a photo that encapsulates all the colors of the rainbow with the
mountains as your background. You've made it to over 17,000 ft. above sea level! When you are
ready, make the return trek on the same path you came in on – this time, you'll have plenty of energy
to look around, and truly take in the full splendor of Peru's rainbow mountains. When you
arrive at the end of your hike, we'll bring you back to Cusco on a leisurely drive through curving
roads, where you can spend an evening at leisure.
Accommodation: Antigua Casona San Blas
01 Twin Superior Deluxe Room
Meals: Breakfast, Lunch

The peak of Vinicunca is situated above 17,000 feet above sea level, just a few meters below Base Camp at Mt. Everest.
We highly recommend only undertaking this hike if you have experience at high altitudes, and acclimatizing to the altitude for
at least three days before attempting this hike; it may be helpful to also bring altitude medication or coca leaves/coca candies.
Please bring at least 2 liters of water, a waterproof layer, and sun protection, making sure to leave enough room in your daypack
to also carry your box lunch.

Day 8: Peru's Coastal Desert
June 25th
Fly from Cusco to Lima / Sunset dune buggy adventure in Huacachina
Breakfast at the hotel
06:30 am We will bring you to the Cusco airport for your return flight to Lima.
08:40 am Flight departure time (LATAM 2006)
10:00 am Arrival in Lima. our Kuoda Lima host will meet you upon arrival and then, it's through the arid but
beautiful countryside by car! After approximately four-five hours you will reach Ica, and the iconic
oasis of Huacachina.
This oasis – crystal clear water and palm trees surrounded by sand as far as the eyes can see – is
home to some of the best dune buggy adventures in the world. Grab your sunglasses and strap
in for a wild ride! Cruise over the dunes and partake in a sand-boarding lesson (make sure to keep
your mouth closed – we speak from experience!) before pausing to watch the sun set over the
expanse of dunes.
Return to the Oasis where your private vehicle will be waiting to bring you to your hotel in Paracas,
approximately 40 minutes away, where you can spend the remainder of the afternoon and
evening at your leisure
Your Domestic Flight: Cusco – Lima: LATAM 2006
Accommodation: Hotel La Hacienda Bahía Paracas
01 Twin Standard Room
Meals: Breakfast, Box Lunch
••• You will have the opportunity to frolic and "surf" in the sand at Huacachina. We recommend long sleeves and long pants,
and clothing from which you don't mind fishing sand out of the pockets for weeks to come! Sunglasses will serve as double protection
– from the sun and the sand – while in the buggies.

Day 9: Communing With Peru's Mini-Galapagos and Homeward Bound
june 26th
Visit the Ballestas Islands and Paracas Nature Reserve / Return home
Breakfast at the hotel
07:30 am You have a date with Peru's coastal wildlife this morning: we'll meet you in the hotel lobby and
then bring you to the Paracas Peninsula harbor. We'll board a speedboat and enjoy a scenic ride
through an area often called the "Galapagos of Peru". Here, the cold plankton-rich Humboldt
Current meet warmer tropical waters, creating ideal feeding grounds for a host of wildlife: pelicans,
flamingoes, Inca terns, sea lions, penguins, hammerhead sharks and even whales! As we
speed toward the islands, you'll see the mysterious ancient earthwork – the Candelabro. We'll
then make our way to the shore and enjoy a private tour of the National Reserve of Paracas.
Your guide will expand on the various theories about its creation and meaning, although no one
has yet convincingly illuminated its past. You'll touch back down after 35 minutes and make your way back to your private car, where you will enjoy a relaxing drive back to the capital.











Ayahuasca is a potion with a strong hallucinogenic power with healing powers when it enters the body, for some it is an illegal drug and a very powerful spiritual medicine for others. It was a unique experience, it was my first time doing this ceremony, at first I was very scared and nervous but thanks to the help and support of my sister I decided and the teacher (shaman) gave me a lot of confidence, at the same time I asked permission to the mountains and mother earth for the ceremony to for a spiritual healing.

We started around 9:00 pm I took a very small dose, after about 15 minutes I didn't feel any effect but then I asked the teacher if he could increase the dose, and he told me to just wait, after 10 minutes the effects began, with colorful and bright images, I was a little nauseated and the teacher began to sing and each song was different, I felt that I was turning into a giant bear and yawned a lot, I saw myself accompanied by wild boars, big bats, macaws and I felt that the jaguar was with me and then I felt the snake that wrapped around me and warmed me because I was cold, I felt very cold, I was able to return to my childhood, I was crying next to mom and dad and I saw my grandmother's face very happy, I had feeling of sadness for 3 hours with the songs can connect me with nature and the drink had an effect on my body as if it were cleansing the songs were unique and the teacher is from the jungle from a place called pucallpa he is from a tribe and speaks shipibo a dialect of the jungle the songs were also in the dialect they were unique melodies each song led me to imagine and i could observe images and my Hearing was very sensitive, I was very aware throughout the ceremony, unique geometric figures on the shaman's tunic, the teacher is a 78-year-old man with a lot of experience, I was in Cusco for some ceremonies and I took advantage of his visit and decided to do the hearing at home. ceremony by myself, the teacher indicates that the Ayahuasca ceremony helps to cure physical ailments or psychological problems through drinking and singing during the night as part of the healing process, a few days ago I did this ceremony I feel very good and relaxed and the headaches and body ailments disappeared, I have faith that this medicine worked on my body, it cured my gastritis and my body ailments and some childhood traumas, Thanks to Ayahuasca rosabeth

Enviado desde mi iPhone

Ayahuasca Tours are available